"Toast With the Most" Photo Contest from Sixpoint Brewery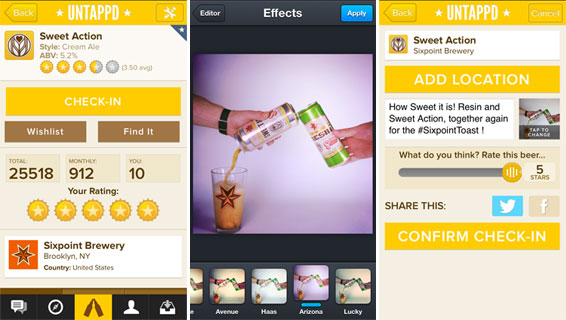 Get your nano-kegs ready and raise a toast to the Mad Scientists of beer over at Sixpoint Brewery! This fall, they want to see your most creative toast, prost, or salud. Share the best one and you could win some sweet Sixpoint gear directly from the scientists themselves… and the grand prize winner will also receive a special New Year's Eve shoutout from Sixpoint.
Starting this Friday (11/15/13) we will be kicking off our "Toast with the Most" photo contest. To be entered, check in to any Sixpoint beer, take a photo of yourself toasting with one (or more!) Sixpoint beer and attach the photo to your check-in - be sure to add the hashtag #SixpointToast as well. Entries will be accepted through 12/31/13. Be creative with your toast, because our friends in the beer lab will be selecting their favorites as winners!
You can see all the entries as they roll in at http://untappd.com/sixpointtoast and be sure to follow Sixpoint on Twitter and Instagram!
Thu, 14 Nov 2013 20:17:00 +0000