NTX Beer Week 2013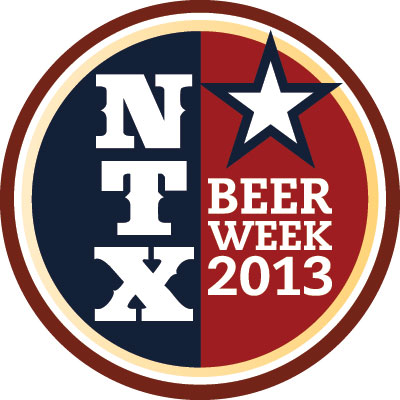 North Texas Beer Week kicks off their eight-day celebration this Saturday, with events spanning form November 9th through 16th. This week of highlight the venues, brewers and beers that make the regions craft beer scene what it is! NTX Beer Week, as it's lovingly known, will feature dozens of local restaurants, bars, pubs and breweries, each with a variety of beer based events, including beer dinners, special release parties, rare beer tastings and changes to meet the brewers behind your favorite beers.
While your out enjoying the festivities, you'll have a chance to unlock our "NTX Beer Week (2013)" badge! Simply check-in at two (2) different participating venues listed here during NTX Beer Week (Nov 9 - 16, 2013) and it's yours. Be sure to add your location with your check-in to be eligible for the badge. This should be an easy one with such a great list of venues!
Be sure to stop by NTX Beer Week's website for a list of all the events and follow them on Twitter and Facebook and all the latest news!
Wed, 06 Nov 2013 19:19:25 +0000