Untappd App Updates Available Now!
This past Sunday saw some record breaking numbers for us and as many of you may have noticed, brought our service to a crawl. We had not adequately prepared for the amount of traffic coming in. Rest assured that we are investing in some more upgrades this week to cure this problem.
Now, on to some more exciting news! A new version of Untappd is now available for iOS and Android. This new version contains a number of visual/usability improvements as well as new features and bug fixes.
Get the updates now for iOS, Android and BlackBerry 10.
Redesigned Activity Feed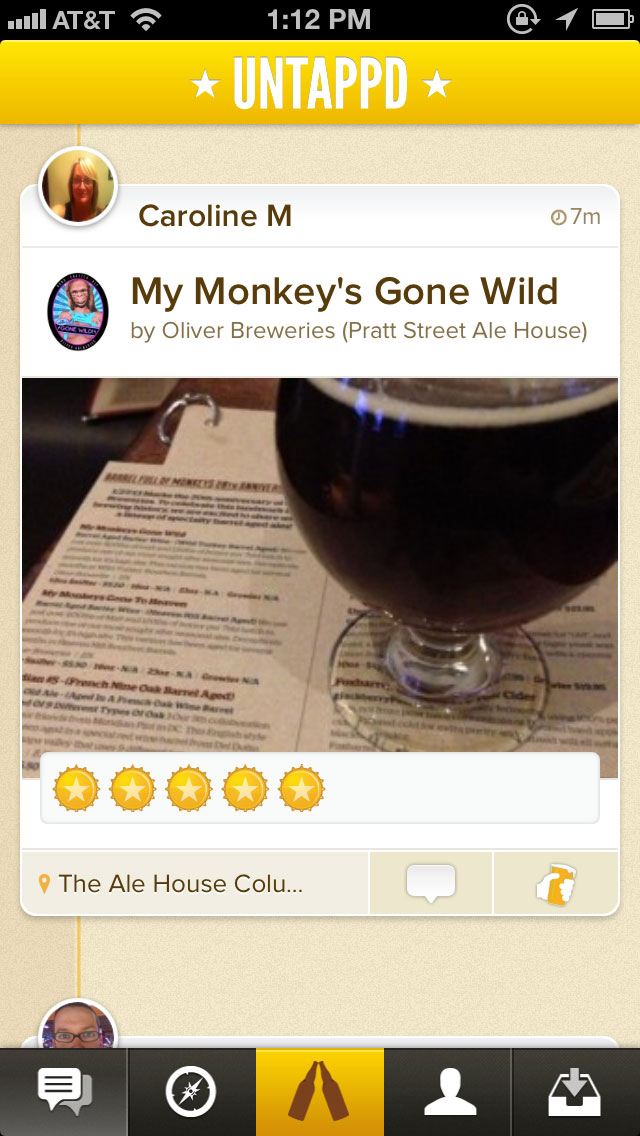 The new activity feed now makes the important information much easier to see as you scroll through your feed. Photos are now larger to give you a better preview. Ratings are now visibile in line, as are badges that you and your friends have earns! You can now toast directly from your activity feed - so get to it!
New Half Star Ratings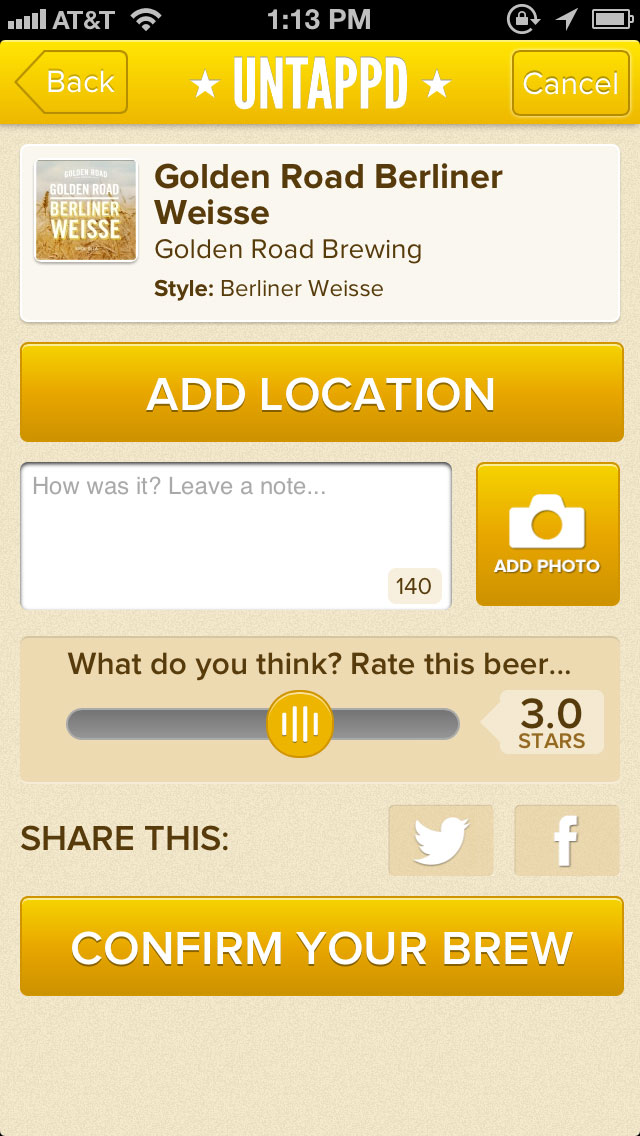 We've create a whole new mechanism for rating. You can now adjust the slider between 0 - 5 WITH half star ratings in between. Like that beer, but it's not quite a 5? Make it 4.5!
Rate Beers After You've Had Them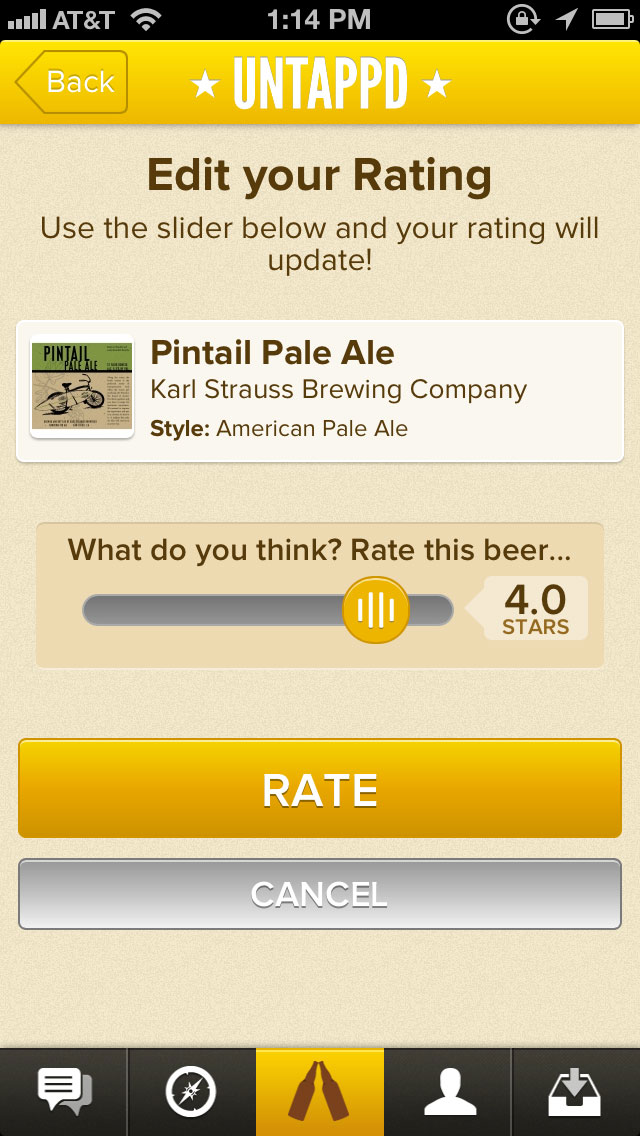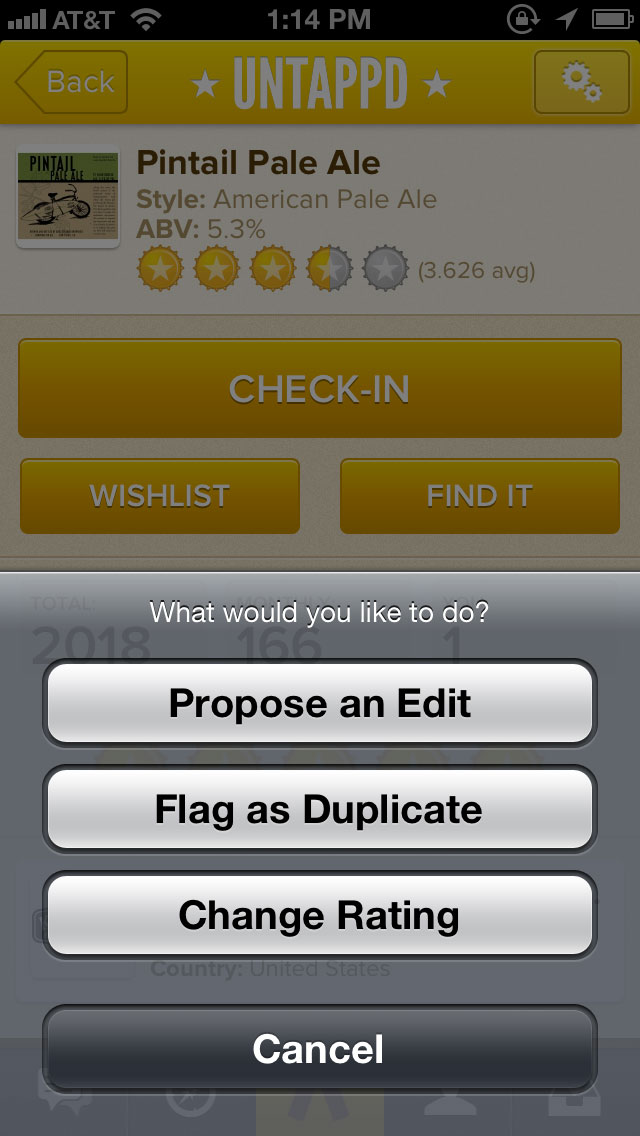 You can now rate a beer or change the rating of a beer after you've had it. Go to the beer's profile, tap the settings icon on the top right (or hit the menu button on Android) and you'll be prompted whether you want to rerate it or now!
Upload Profile Pictures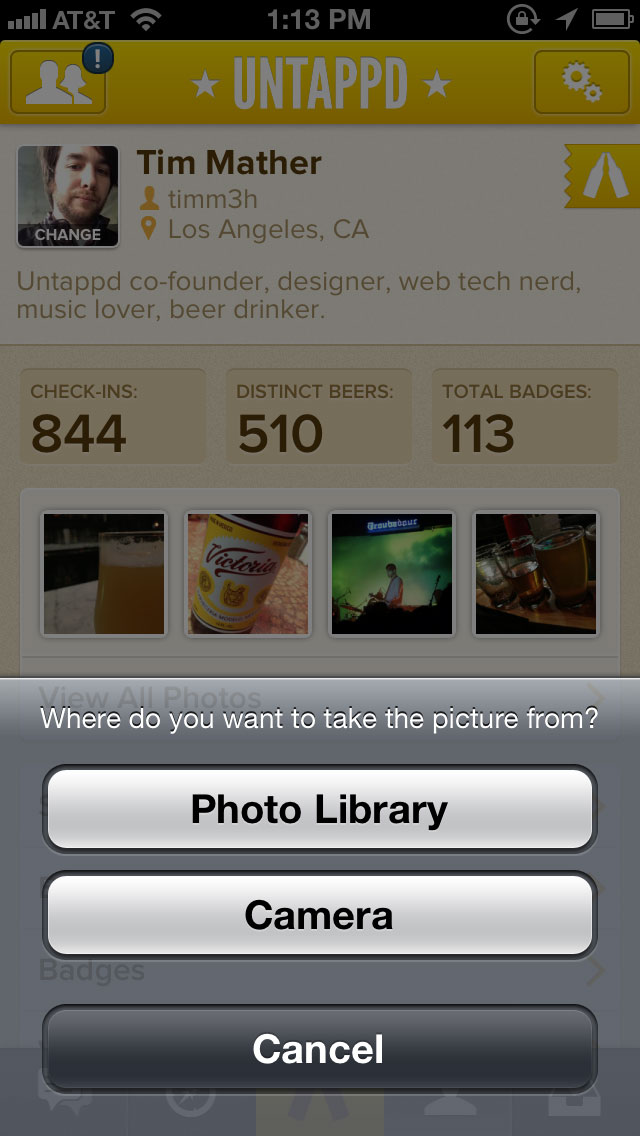 Tired of the default Untappd user picture? You can now easily upload your own profile photo. Simply go to your profile, tap your photo and you'll be asked if you want to change it! Personalize you account directly from the app!
Better Sorting and Search of Beer List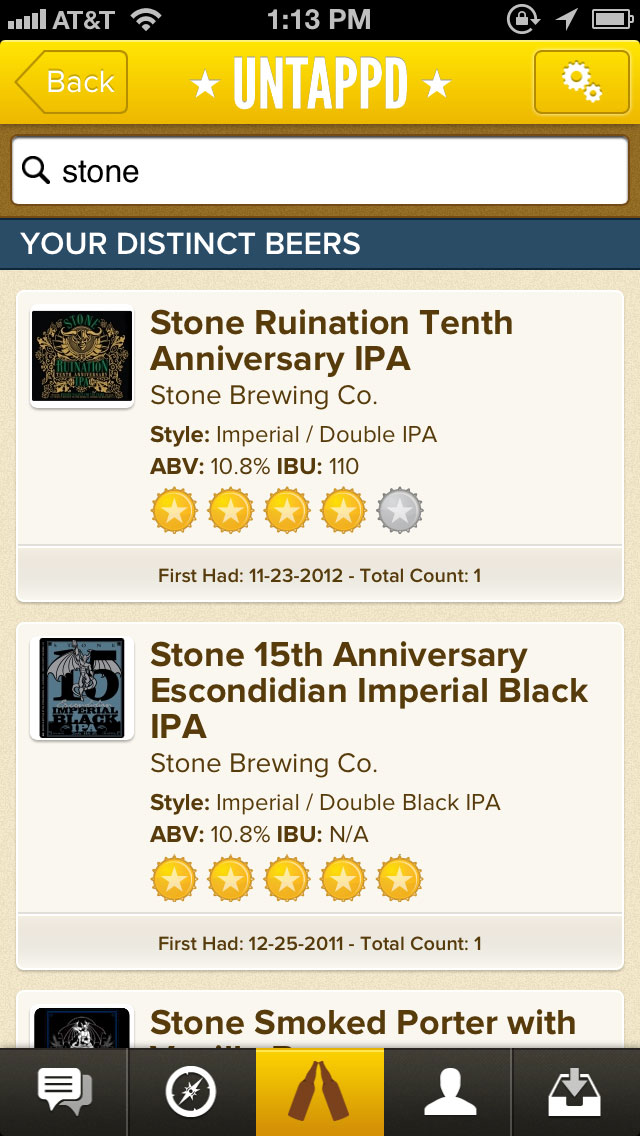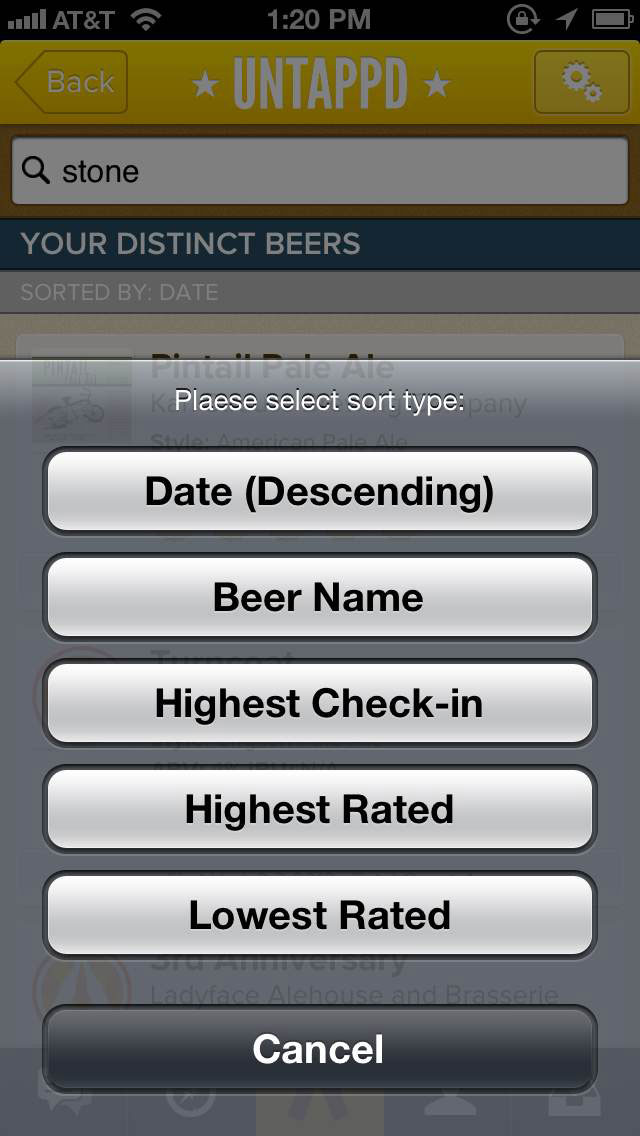 We've added better sorting and the ability to search through your unique beer list. Now you can find those beers you've been wondering if you've had without having to scroll through the entire list!
Updated Navigation
We've slimmed down the navigation bar to allow more more content to be shown!
General Bug Fixes and Improvements
We're always working to knock out bugs as they roll in and this release contains a number of them!
We hope you enjoy these new improvements! We're already hard at work on the next set of updates and for those of you asking, Windows Phone is coming!
Get Untappd for iOS, Android and BlackBerry 10.
Tue, 05 Feb 2013 23:02:00 +0000