NTX Beer Week 2015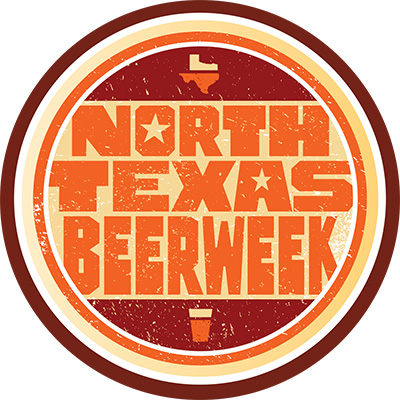 The Lone Star state has made leaps and bounds in the craft beer world, with new breweries popping up left and right. Starting November 6th, North Texas Beer Week kicks off to celebrate the progress and delicious beers brewed throughout the state and beyond. Featuring tons of events ranging from pint nights and rare releases to brewery tours and food pairings, NTX Beer Week is sure to please everyone.
Those of you lucky enough to experience NTX Beer Week have the change to unlock this year's badge! Check-in any beer at two (2) participating venues listed below between November 6th - November 15th and unlock the "North Texas Beer Week (2015)" badge. Be sure you add your location to your check-in for it to count.
Don't forget to stop by NTX Beer Week's website for a list of all the events and follow them on Twitter and Facebook and all the latest news!
| | |
| --- | --- |
| 3 Nations | 2405 Squire Pl, Farmers Branch, TX 75234 |
| 903 Brewers | 1718 S Elm St, Sherman, TX 75090 |
| Bearded Lady | 1229 7th Avenue, Fort Worth, TX 76104 |
| Bearded Monk | 122 E McKinney St, Denton, TX  76201 |
| Big D Barbecue | 226 N Walnut Creek Dr, Mansfield, TX  76063 |
| Bishop Cider | 509 N Bishop Ave, Dallas, 75208 |
| Bitter Sisters | 15103 Surveyor Blvd, Addison, TX  75001 |
| Blind Butcher | 1919 Greenville Ave, Dallas, TX 75206 |
| Braindead Brewing | 2625 Main St, Dallas, TX  75226 |
| Brass Tap Allen | 2540 N Watters Rd Ste 180, Allen, TX  75013 |
| BREWED | 801 W Magnolia Ave, Fort Worth, TX 76104 |
| Cadillac Pizza Pub | 112 S Kentucky St, McKinney, TX  75069 |
| Cedar Creek Brewery | 244 E Cedar Creek Pkwy, Seven Points, TX 75143 |
| Chimera Brewing | 1001 W Magnolia Ave, Fort Worth, TX  76104 |
| Choice Beverage | 4600 W Eldorado Pkwy Ste 700, McKinney, TX 75070 |
| Cobra Brewing | 146 Whatley Ave, Lewisville, TX 75057 |
| Cold Beer Company | 3600 Main St, Dallas, TX, 75226 |
| Collective Brewing  | 112 St. Louis Ave, Fort Worth, TX 76104 |
| Common Table | 2917 Fairmount St, Dallas, TX 75201 |
| Community Beer Co | 1530 Inspiration Dr, Dallas, TX 75207 |
| Craft & Growler | 3601 Parry Ave, Dallas, TX 75226 |
| Dallas Beer Kitchen | 1802 Greenville Ave #110, Dallas, TX 75206 |
| Deep Ellum Brewing Co | 2823 Saint Louis St, Dallas, TX 75226 |
| Drunken Donkey Colony | 4897 State Highway 121, The Colony, TX  75056 |
| Drunken Donkey Denton | 3350 Unicorn Lake Blvd, Denton, TX  76210 |
| Drunken Donkey Lewisville | 301 W Round Grove Rd #109, Lewisville, TX  75067 |
| East Side Social Club | 125 E Oak St, Denton, TX 76201 |
| Espiritu | 6142 Frisco Square Blvd, Frisco, TX, 75034 |
| Eureka Burger | 3700 McKinney Ave # 126, Dallas, TX  75304 |
| Fillmore Pub | 1004 E. 15th St, Plano, TX 75074 |
| FireWheel | 2806 Lawing Ln, Rowlett, TX 75088 |
| Flying Saucer Addison | 14999 Monfort Rd, Addison, TX 75254 |
| Flying Saucer Ft Worth | 111 E 3rd St, Fort Worth, TX 76102 |
| Flying Saucer Lake | 4821 Bass Pro Dr, Garland, TX 75043 |
| Four Corners | 423 Singleton Blvd, Dallas, TX, 75212 |
| Franconia | 495 McKinney Pkwy, McKinney, TX, 75071 |
| Freds North | 2730 Western Center Blvd, Fort Worth, TX, 76131 |
| Ginger Man Ft Worth | 3716 Camp Bowie Boulevard, Fort Worth, TX 76107 |
| Ginger Man Lakewood | 6341 La Vista Drive, Dallas, TX 75214 |
| Ginger Man Plano | 7205 Bishop Rd, Dallas, TX  75024 |
| Ginger Man Southlake | 1512 E Southlake Blvd, Southlake, TX  76092 |
| Ginger Man Uptown | 2718 Boll Street, Dallas, TX 75204 |
| Goodfriend | 1154 Peavy Rd, Dallas, TX 75218 |
| Harvest House | 331 E Hickory St, Denton, TX  76201 |
| Henry's Tavern | 5741 Legacy Dr #100, Plano, TX  75024 |
| Holy Grail Pub | 8240 Preston Rd. #150, Plano, TX, 75024 |
| Jack Mac's | 19009 Preston Rd, Dallas, TX 75252 |
| Kelly's at the Village | 190 E Stacy Rd Suite 1204, Allen, TX 75002 |
| Lakewood Brewing | 2302 Executive Drive, Garland, TX 75041 |
| Lakewood Growler | 6448 E Mockingbird Ln, Dallas, TX 75214 |
| Little Elm Crafthouse | 850 W Eldorado Pkwy Suite 700, Little Elm, TX  75068 |
| Lonestar Beverages | 3065 N Josey Lane Suite 62, Carrollton, TX 75007 |
| Lonestar Taps & Caps | 4740 State Highway 121 #500, Lewisville, TX  75056 |
| LUCK | 3011 Gulden Ln #112, Dallas, TX 75212 |
| Lucy's Lot | 451 E Northwest Hwy, Grapevine, TX  76051 |
| Malai Kitchen | 3699 McKinney Avenue #319, Dallas, TX 75204 |
| Martin House | 220 S Sylvania Ave #209, Fort Worth, TX 76111 |
| Meddlesome Moth | 1621 Oak Lawn Ave, Dallas, TX 75207 |
| Mellow Mushroom Arlington | 200 North Center Street, Arlington, TX 76011 |
| Noble Rey | 2636 Farrington St, Dallas, TX  75207 |
| Oak Highlands | 10484 Brockwood Rd, Dallas, 75238 |
| Oak St Drafthouse | 308 E. Oak St, Denton, TX 76201 |
| On Rotation | 7328 Gaston Ave Suite 110, Dallas, TX, 75214 |
| Panther Island Brewing | 501 N Main St, Fort Worth, TX 76164 |
| Peticolas | 2026 Farrington St, Dallas, TX 75207 |
| Public School 214 | 3700 McKinney Ave, Dallas, TX  75304 |
| Rabbit Hole | 608 Topeka Ave, Justin, TX 76247 |
| Rahr | 701 Galveston Ave, Fort Worth, TX 76104 |
| Renaissance Hotel | 2222 North Stemmons Freeway, Dallas, TX 75207 |
| Revolver | 5650 Matlock Road, Granbury, TX 76049 |
| Ron's Corner Tavern | 1829 Airport Freeway, Bedford, TX 76021 |
| Ron's Place | 4145 Beltline Rd, Addison, TX  75001 |
| Rugby House | 8604 Preston Rd #100, Plano, TX, 75024 |
| Shannon | 818 North Main Street, Keller, TX 76248 |
| Social House Addison | 5100 Beltline Rd #410, Addison, TX 75254 |
| Social House Uptown | 2708 Routh Street, Dallas, TX 75203 |
| State & Allen | 2400 Allen St, Dallas, TX  75204 |
| Stonedeck Pizza Pub | 2613 Elm St, Dallas, TX, 75226 |
| Taverna Rossa | 4005 Preston Rd, Plano, TX  75093 |
| Texas Ale Project | 1001 N Riverfront Blvd, Dallas, TX, 75207 |
| The Libertine | 2101 Greenville Ave, Dallas, TX 75206 |
| The Rustic | 3656 Howell St, Dallas, TX  75204 |
| Total Wine Arlington | 981 W Interstate 20, Arlington, TX  76017 |
| Total Wine Dallas | 9350 N Central Expy, Dallas, TX  75231 |
| Total Wine FW | 5200 S Hulen St, Fort Worth, TX  76132 |
| Total Wine Lewisville | 2325 S Stemmons Fwy, Lewisville, TX  75067 |
| Trinity River Taphouse | 2725 W 7th St, Fort Worth, TX, 76107 |
| TUPPS | 721 Anderson St, McKinney, TX  75069 |
| Untapped Fest | 1135 S Lamar St, Dallas, TX 75215 |
| What's on Tap | 2570 Justin Rd #170, Highland Village, TX  75077 |
| Whole Foods Park Lane | 8190 Park Lane, Ste. 351, Dallas, TX 75231 |
Thu, 05 Nov 2015 15:22:27 +0000