Explore the LoCo Ale Trail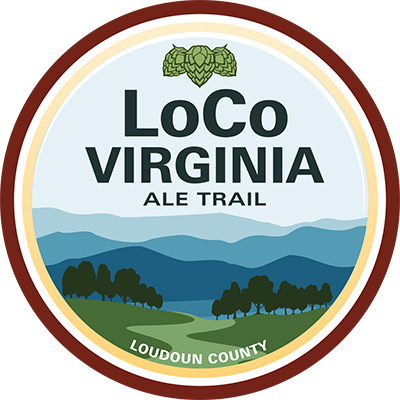 Loudoun County, Virginia, just North West of Washington DC, is the perfect combination of modern, urban living and wide open, rural farmlands. You can easily go from enjoying a refreshing beer in a hip tasting room in town to learning about the ingredients of local beers right where they're grown. To celebrate the local and diverse beer culture, the LoCo Ale Trail was established. With many ways to experience the beer scene in Loudoun along the trail, you're sure to have a blast. Whether you want a tour of the farm breweries out west, or prefer the abundant modern amenities to the east, you have many options.
The folks at Visit Loudoun have teamed up with us to bring you a new badge to earn while you experience the LoCo Ale Trail. Check-in a beer at 4 different breweries along the trail between now and August 7th, 2016 to unlock the "LoCo Ale Trail Explorer". In addition to a great new badge, your exploration efforts will be rewarded with a free "LoCo Ale Trail" growler koozie. Be sure to add the location of the brewery as the location to your check-in for it to count.
To learn more about the LoCo Ale Trail and many other excellent things to do in Loudoun County, head over to LoCoAleTrail.com
Fri, 07 Aug 2015 17:41:45 +0000