IPA Day 2015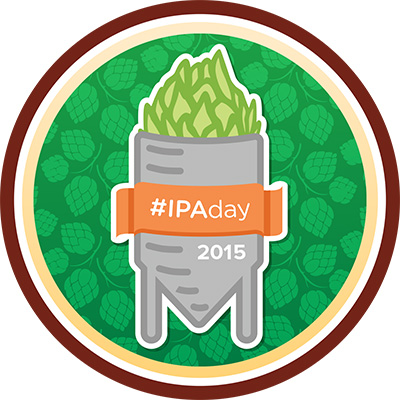 This Thursday, August 6th, marks the return of IPA Day, the international celebration of one of the world's most popular and iconic beer styles, the India Pale Ale. That bitter, refreshing bite we've all come to love has made it's mark on the beer world in it's many varieties, from the mild bitter of a session IPA to the rough bite of your favorite imperial IPA. Be sure to check-in to your favorite IPA (see full list of IPA styles below) on IPA Day, which is this Thursday, August 6th, and you can unlock this year's "IPA Day (2015)" badge.
Qualifying IPA varieities:

Belgian IPA
Imperial / Double Black IPA
Black IPA / Cascadian Dark Ale
American IPA
English IPA
Imperial / Double IPA
Triple IPA
White IPA
Session IPA
You can learn more about IPA Day and its history over at craftbeer.com!
Tue, 04 Aug 2015 21:55:14 +0000