Celebrate May with Rogue IPAs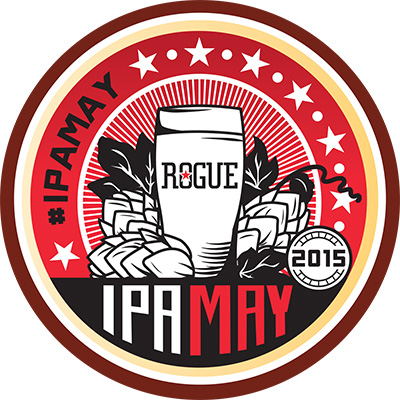 The India Pale Ale, or IPA as it's more commonly known is one of the most popular beer styles. With rich hop flavors, a smooth bitter bite, and often a citrus aroma, there's no questioning why it's so popular. Our friends at Rogue Ales have dubbed next month IPA MAY, a time to celebrate their impressive line up of both regular and Imperial IPAs. Made from only the freshest hops, many of which are brought in directly from Rogue's own farms, each feature a unique mix of flavors and aromas.
This May, celebrate ROGUE IPA MAY by unlocking a brand new badge! Check-in to at least two (2) of the five (5) Rogue Ales IPAs listed below during the month of May and you will unlock the "Rogue IPA May" badge.
Whether you're looking for a slurry of hops, something a bit darker, or a refreshingly bitter bite, there's sure to be something you'll like.
Find out more about Rogue Ales and their full portfolio of brews at http://www.rogue.com. While you're at it, be sure to follow Rogue on Facebook, Twitter, and Instagram.
Fri, 01 May 2015 15:16:25 +0000